Laughter Phone Hotline Germany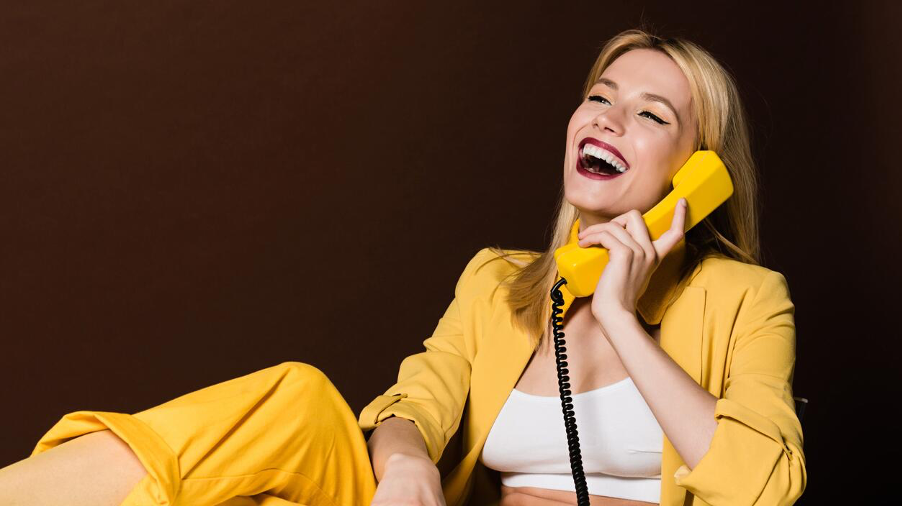 You can call the Lachtelefon hotline from Germany and Austria every day from 9 a.m. to 9 p.m (CET). One laughter yogi takes the call and you can laugh together for 3 minutes. The idea came about at a laughter yoga network meeting in 2019. Five laughter yogis who had the idea at a wonderful summer day under a tree spent nine months looking for a suitable implementation until they finally installed a professional telephone system in March 2020.
At first, the hotline was supposed to only be available to laughter yogis - due to the lockdown, it quickly became clear that the laughter phone would bring valuable benefits to many more people. So the team decided to draw the attention of radio stations, who reported enthusiastically about it. The German and Austrian Laughter Yoga community soon reacted and many more Lachyogis were quickly involved to cover the increased demand. Media interest remained and the number became more and more popular.
With increasing success, there were also challenges, which were tackled 2022 as part of a consulting grant from startsocial with the help of two wonderful coaches from leading companies. As part of this scholarship, the laughing phone was even honored by the Federal Chancellor in June 2023 for its social commitment and development. More than 80 laughter yogis give away laughter every day and more than 18,000 calls have already been taken - the number is constantly rising. The Laughter Phone team laughs on 800-900 calls per month (status June 2023). The next expansion is already planned: Japan will be the next country to have a laughter phone.
For more information, if you want to join the team or want to bring a Laughter Phone to your country, please contact Sandra Mandl:
Mail: info@lachtelefon.de
WhatsApp: +49 15785072523