Laugh For Good Health & Happiness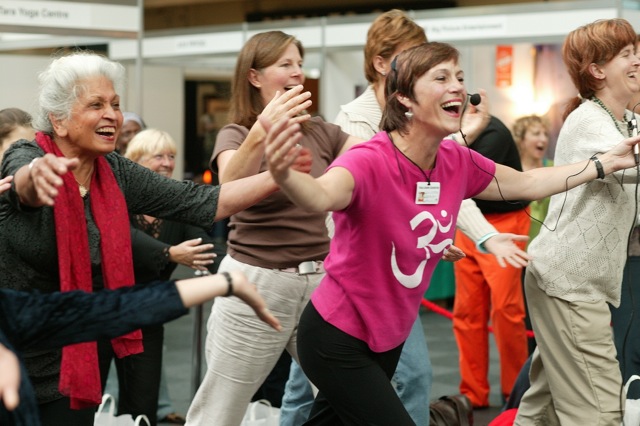 People around the world are fast discovering the several health benefits of Laughter Yoga and are becoming more and more regular with their laughter sessions. One such class in North Carolina conducted by Liza Engstrom's incorporates traditional yoga practices, such as stretching and meditation, with lots of laughing to achieve physical, emotional and mental benefits.
Engstrom runs these Laughter Yoga classes for local businesses, senior centers, assisted living communities, community organizations and health groups. Being different from other regimes, Laughter Yoga combines deep yogic breathing and laughter exercises to generate a complete feeling of wellbeing. It is all about cultivating laughter and consciously laughing in a group. It doesn't matter whether or not the laughter is real or fake — one gets the same health benefits.
Engstrom encourages the participants to bring out their inner child and cultivate childlike playfulness. For example, class members pretend to type on imaginary computers, pretend to randomly laugh at something funny and even pretend to take showers with "laughter soap". This helps to loosen them up and make them laugh like never before.
The session ends with laughter meditation and the chanting of, "We do not laugh because we are happy," we are happy because we laugh" - This being the main principle of Laughter Yoga.
Source: http://www.dailytarheel.com/article/2016/12/laughter-yoga-has-benefits-beyond-giggles