Japanese Mini- Basketball Team Incorporate Laughter Yoga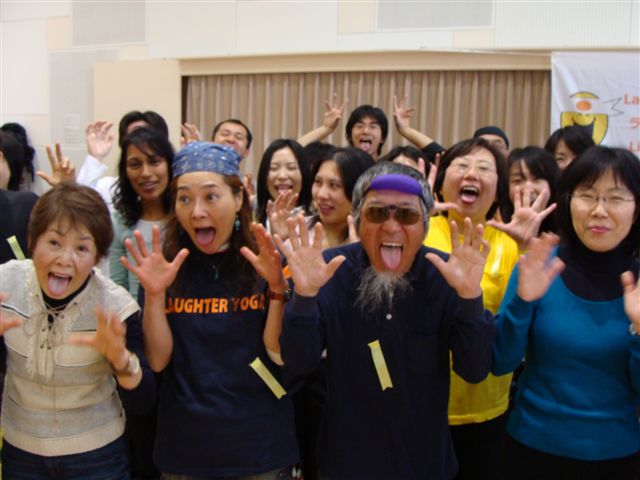 Nobuko Akutsu, laughter leader, Japan: Here is a story of how a local mini-basketball team improved their teamwork and play by incorporating Laughter Yoga into their practice.
I was asked to do a laughter session for the team by a team-member's mother who had attended my laughter sessions earlier. She felt that the coach was always putting the kids down even though they were trying very hard. She asked me to do a session because she wanted the kids to have a good time before their last big tournament of the year.
I took some material on Laughter Yoga and went to their next practice, where I talked with the coach. We were able to do a 30-minute session that day, with the coach and parents joining in. After that, the coach added a "hoho-haha" chant to the Brazilian exercise he used for their warm-up, and at the end of each exercise, the kids did a high-five, yelling Yay!!
From there, the kids made up their own laughter exercises during practice. On the final day of the competition, the team warmed up on the court with their Laughter Yoga. They won their first three games, but lost in the semi-finals by just a few points.
Even though they were disappointed, they reported being in good spirits. Laughter Yoga had helped improve the teamwork and the sixth graders who will be going on to junior high school said they would continue on with the team.
One of the team member's older sister who saw them practicing was so impressed that she went on to implement Laughter Yoga in her junior high school basketball team, which went on to become the city champions! Such is the power of Laughter Yoga which promotes team spirit, generates enthusiasm, increases communication skills and energy levels - all of which help to improve performance.