Alzheimer's Caregivers Laugh Away Their Stress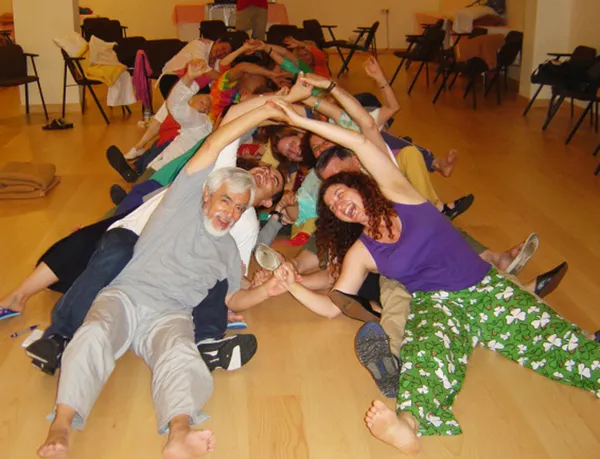 Joan Palmer, a Laughter Yoga teacher recently conducted a laughter session for the Rowan County Alzheimer's Support Group, Salisbury, which was aimed at making them laugh.
Palmer explained to the group that breathing, stretching and overall movement in Laughter Yoga is an ideal "well-being workout," for the caregivers of loved ones with Alzheimer's. As it does not make use of typical humor; it is easy for everyone to do it. In fact, a lot of positive effects have been seen in seniors with advanced dementia and Alzheimer's, because it is a physical technique that does not require any mental comprehension. All it does is to aim for more sustained laughter and goes through a certain sequence to provide the best possible experience. "I love to laugh, and get people healthy and happy," said Palmer.
At the beginning of the session, Palmer made the participants sit in a semi-circle and do different laughter exercises and deep breathing. She ended it by giving them the best ever 'belly laugh' by telling them to breathe while going up and laugh while coming down. This resulted in great laughter and everyone started feeling better.
Palmer told the group that in order to reap the several benefits of laughter, they need to laugh every day. "You'll be amazed how it lifts you," she said. "It makes a big difference in how you feel the rest of the day."
Laughing lowers the level of stress hormones in the body, strengthens the immune system, and improves mood and quality of life. It teaches people to deal with the challenges of life gives them a positive mental attitude. Hence, a great method to reduce anxiety and stress among the caregivers.