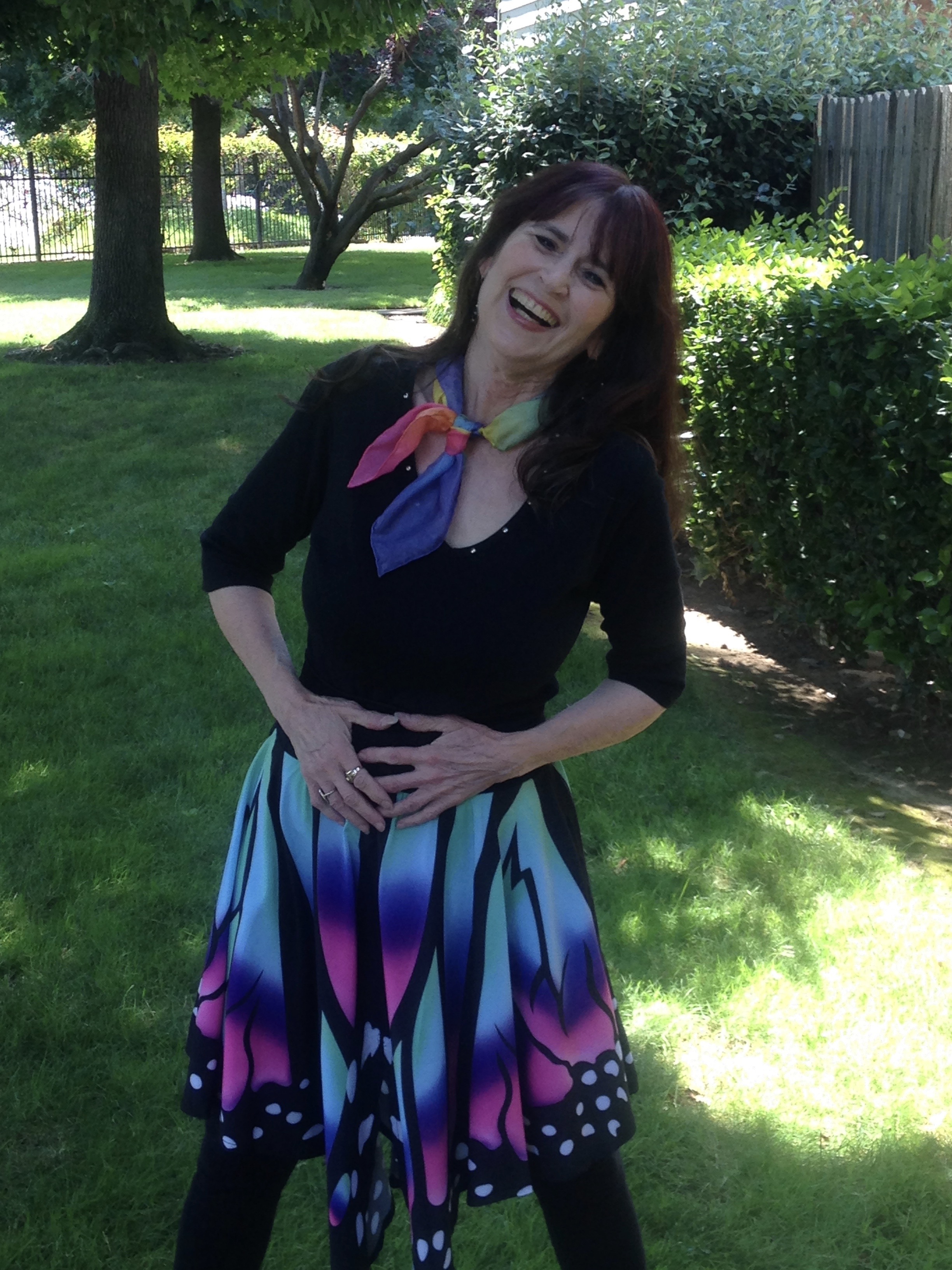 Date : June 4, 2022 to June 4, 2022
LAUGHTER WELLNESS FOR CAREGIVERS WORKSKHOP 10AM-NOON PDT -ZOOM Link to FB event
Now, more than ever, family caregivers need the respite and resilience of Laughter Yoga to lighten their load and renew their spirit.
Join Linda Kalb Hamm of Laughing My Angst Off Laughter Yoga as she leads you through the ins and outs of using laughter as a tool for today's caregivers. This 2 hour workshop is designed to help you understand:
-The growing need for laughter in today's caregiving community.
-The best way to flip your Laughter Yoga script to present caregivers with the "outcome" that the practice of laughter can have in their demanding schedule.
-The differences between laughing with caregivers and laughing with larger groups of seniors or the elderly.
-How to present a 1 1/2 hour caregiver introduction to Laughter Yoga or Laughter Wellness for Caregivers that includes both self care and how to creatively integrate laughter into the life of the family member or client for whom they are responsible.
-How to create laughter exercises to help with dressing, feeding, meds, toileting and other daily routines.
-How to create laughter exercises that help to diffuse negative behavioral situations such as restlessness, agitation and wandering.
-How to use music, movement, musical and rhythmic props to enhance laughter and breath work.
-How to reminisce and create laughter together, using photos, themes, family members, vacations, pets and other joyful or silly memories.
-How we can work together as a laughter community to bring the "spark in the dark" of laughter to caregiver organizations and individuals.
-Networking time to share experiences and learn from other laughter professionals.
WHO SHOULD ATTEND?
Certified Laughter Leaders and Teachers who want to include laughter with caregivers in their work and leader training.
Caregivers and health professionals who want to learn about using laughter in the caregiving environment through Laughter Yoga Certification.

COST: $26 REGISTRATION:
Please email LMAOwithLinda@att.net to receive invoice via PayPal. Include the email address linked to your Zoom account. You will receive Zoom registration and link once payment is
complete. BE SURE TO REGISTER BY 11 pm PDT 6/3/22 to be included. Linda will gladly respond to any questions you may have if you contact her at the above address."
"RECORDING OF WORKSHOP AVAILABLE:
This workshop will be recorded and available to those who sign up by the registration
deadline of 11 pm PDT, Friday, June 3. Please allow 2 weeks for editing.. Once recording is launched you will have access to it for 30 days."
PRESENTER BIO
Linda Kalb Hamm, M.Ed., Certified Laughter Yoga Trainer and Leader, has been sharing laughter in the Sacramento area since 2012. Although she enjoys working wit children, teens, adults, seniors, medical professionals, corporations and even crowds music festivals, her passion is bringing Laughter Yoga to the memory care community. She is active in the Sacramento Walk to End Alzheimer's and has brought laughter activities to hundreds of individuals suffering from Alzheimer's, dementia and other forms of cognitive decline.
Linda's past ten years of leading laughter in memory care have shown her that those individuals who have a "positive core" seem to approach old memories AND new situations with more grace and pleasure than those who do not. She firmly believes th while we fight for a cure for Alzheimer's and other forms of dementia, we must also seek to develop a joyful nature through laughter. This will serve us well, wherever me may land in the future….as a caretaker or one who must deal with this disease in our own lifetime.
During the Covid pandemic, Linda became aware of the pressing need to introduce laughter to the caregiving community. She has spent the past two years adapting and fine tuning her work with memory care groups for use in one-to-one care situations,
so that it can be a tool to shift and improve the mental and physical state of both the caregiver and the client or loved one receiving care. The testimonial she hears most from caregivers is, "I just never allowed myself to laugh, and now I can!"
As a UC Davis staff member, she currently shares Laughter Yoga with students and medical professionals through the UC Living Fit Forever program. She continues her work at music and wellness festivals and is excited to be part of Melissa Etheridge's wellness team on the upcoming Etheridge Island music retreat this summer. Her commitment to caregivers includes facilitating Laughter for Caregivers workshops and trainings, as well as one to one coaching in home care environments.