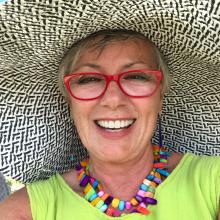 Cathy Grippi
World Laughter Day
Date : May 1, 2022 to May 1, 2022
Join us in celebrating World Laughter Day on Sunday May 1, 2022 in Venice Florida from 11:15am to 12:15pm!
This free community event is open to all!
Just imaging the energy we can add to the world as we laugh for inner peace and for world peace - along with people from all over the world who will be doing the same!
Meet us at the GAZEBO at Centennial Park on Venice Island!
200. W. Venice Ave, Venice, FL 34285