Sept. 14, 2023, 11:27 a.m.
126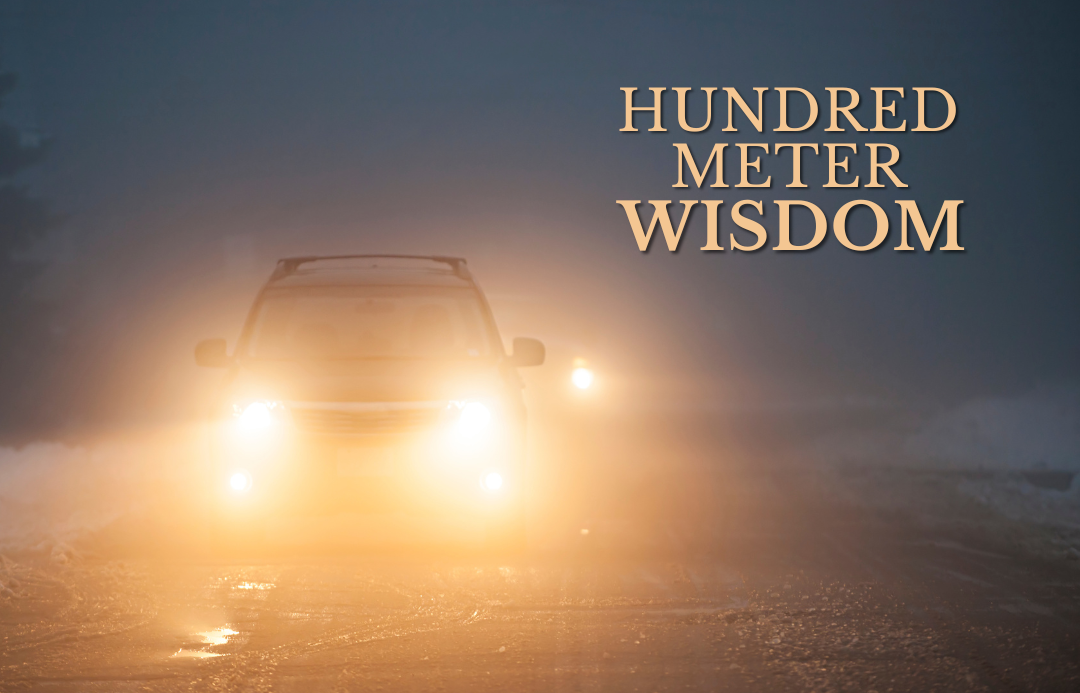 The cornerstone of my success within the Laughter Yoga movement has been proactive action. From my early days, I have consistently been quick to act, grounded in the belief that nothing will transpire unless one initiates action. Thoughts residing in the mind resemble dreams, materializing only when you act upon them. Life is not a spectator sport; it demands active participation. Now, I'd like to unveil a secret that has guided me for years: I've been embodying the wisdom of progressing "a hundred meters at a time".
What is this philosophy?
I can't remember where I first heard this, but it's become a habit for me. This "100-meter wisdom" is like driving a car at night; you can only see a hundred meters ahead in your headlights. But as you move, you see another hundred meters, and then another, and this way, little by little, you can go a really long way.
I think this is a really good way to think about things. It helps people work towards their goals one step at a time, dealing with problems as they come, instead of getting overwhelmed by the whole journey. It's a nice method to keep moving forward and achieving what you want. Whenever I start something new, I don't worry too much about the big picture; I just focus on the first few steps. Sometimes I don't have everything figured out at the start, but as I keep going, things start falling into place.
The whole idea is not to get deterred by the rough path that may lie ahead … just go on. At this point, also remember not to start analyzing your decision logically or else you'll be left with an unfulfilled dream. The only thing I do is to remember my purpose and my mission. I am very sure of the first few steps after which it makes it easy for me to plunge into action. This is something great about emotional decision-making. Some people may feel that this could be hasty and rash, but to achieve something in life, you have to make a beginning; you cannot just sit and think and do nothing. Thinking without implementation is futile and wasted.
Another thing which I realized was that whenever I took a decision focused on my selfish agenda it was very hard and many times I never even got started. Whereas, any decision which was aligned with spiritual principles were all successful and easy for me to take. All the projects directed to fulfill my personal needs or ego needs were difficult to decide, but any decision I made for the good of everyone, the universal intelligence always helped me to say yes and get started.
So here's the lesson: don't just sit there thinking about it—get up and get started!