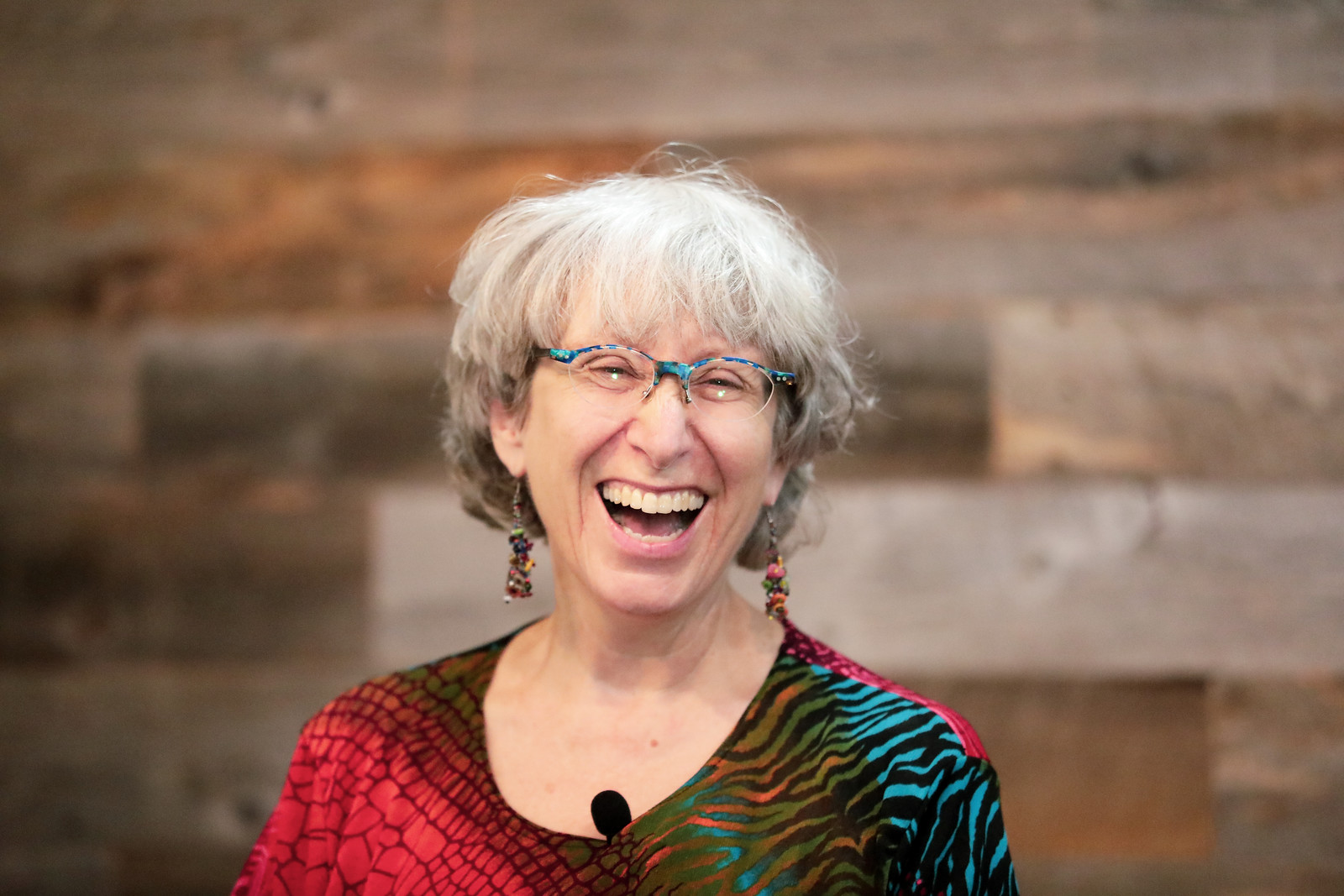 Annie Goglia
Online Laughter Club
Oakland LifeFire Laughter Yoga
Want to jumpstart your joy? Join us and get happified!

The global Laughter Yoga movement was started by Dr. Madan Kataria, an MD from India, in 1995. There are now thousands of "Laughter Clubs" in over 110 countries around the world spreading peace and joy through laughter!

Laughter Yoga does not use the familiar "Hatha Yoga" poses or asanas. It is not based on humor or jokes, which are very subjective. Rather it combines playful, easy laughter exercises with yogic breathing and a final relaxation. And like yoga it IS a "practice", also called "intentional laughter", that taps into the mind-body connection to lift your mood, reduce stress, lower blood pressure and boost your immune system while you have fun. After laughing and playing with this fabulous group, you will leave energized and relaxed. How cool is that!

Oakland LIfefire Laughter Yoga was started in 2007 by Annie Goglia, a certified Laughter Yoga Teacher and Life Coach. Annie loves to share her laughter with others with an open heart. She was trained by the founder of Laughter Yoga, Dr. Kataria. In 2013, Certified Laughter Yoga Leader Liz Nichols joined her as co-leader.

We meet 2nd and 4th Tuesdays at 7:30 pm PST, except major holidays. For now, we're on Zoom.
Find us at www.meetup.com/oaklandlaughterclub or contact Annie to get on our email list.

We are usually a mix of "regulars" and newcomers. Drop-ins are super-welcome. No mats needed. Adults and older teens of all levels of physically fitness are welcome. Wear comfortable clothing for easier laughing.

Laughing with others is priceless. Oakland LifeFire Laughter Meetups are free! We welcome donations to help with our costs.

Visit Annie's website at www.lifefire.com and Liz's at www.liznichols.net