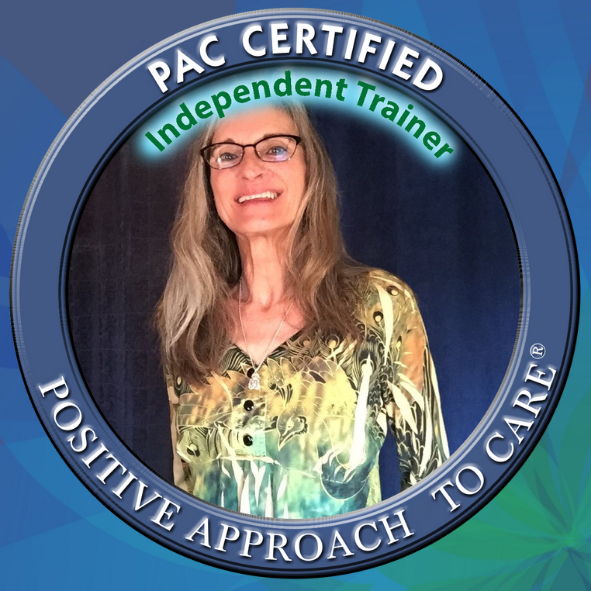 Date : June 11, 2022 to June 11, 2022
We are learning so much about how people living with cognitive change interpret and interact with the world around them. As Laughter Yoga Leaders and Teachers, many of us recognize that sharing laughter with local senior residences and homes is so beneficial to the residents. When laughing with seniors, even in a community group, we may not always know when someone has brain change and in particular, dementia but we can learn to recognize "red flags" and how to respond appropriately.
Would you be surprised to know that many of the people living with dementia or cognitive change experience sensory & visual changes as well? Balance & mobility challenges? Even in normal aging there are certain changes that we should be aware of when laughing with older populations.
In this online workshop, Susan Cuming, Dementia Educator and Positive Approach to Care (PAC) Certified Independent Trainer and Laughter Yoga Leader/Teacher/Ambassador) talks about the expected changes in dementia, normal & not normal aging and how understanding them can enhance your laughter program by building a base knowledge and skill set that can:
-Increase your client base (You are talking their language!).
-Increase your confidence interacting with people living with dementia. (Self-efficacy).
–Better understanding of why & how to respond and adapt in the moment. (Responsive Behaviours).
–Increase your awareness in non-verbal communication. (Yours and theirs)
-Provide base knowledge about aging that can be shared with new leaders/teachers in your trainings.
In addition to receiving the DFLY certificate, you will receive the Positive Approach to Care (Teepa Snow method) workshop # 1 certificate (Normal vs Not Normal Aging)
$40 CA Early Bird Reg by June 8, 2022 After June 8, $45 CA
Payment options: Canada (E-transfer): cumingsusan@gmail.com International. Please request Eventbrite link.
Workshop link and receipt will follow payment
Details/questions? cumingsusan@gmail.com